Many industries have been severely impacted by the COVID-19 pandemic and many economies have suffered under it, however, an industry that is benefiting from the new normal is the virtual assistant industry. This industry has become a forerunner in its growth numbers since the pandemic hit the world in late 2019. An already growing industry that was expected to see a CAGR growth of more than 4% globally between 2018 and 2022 is continuing to see growth.
What is a virtual assistant?
A virtual assistant can be any, generally, self-employed independent contractor who provides administrative or specialist assistance to entrepreneurs, small businesses and even large corporates. In addition to those who are self-employed, or considered freelancers there are also numerous VA companies that outsource their staff and manage all the staffing necessities so you can focus on getting results from your VA. A virtual legal secretary is a a specialist virtual assistant in the legal field who is able to provide legal agreement drafting, high court document drafting, reports and more for those in the legal field.
How is COVID impacting the growth of the VA industry?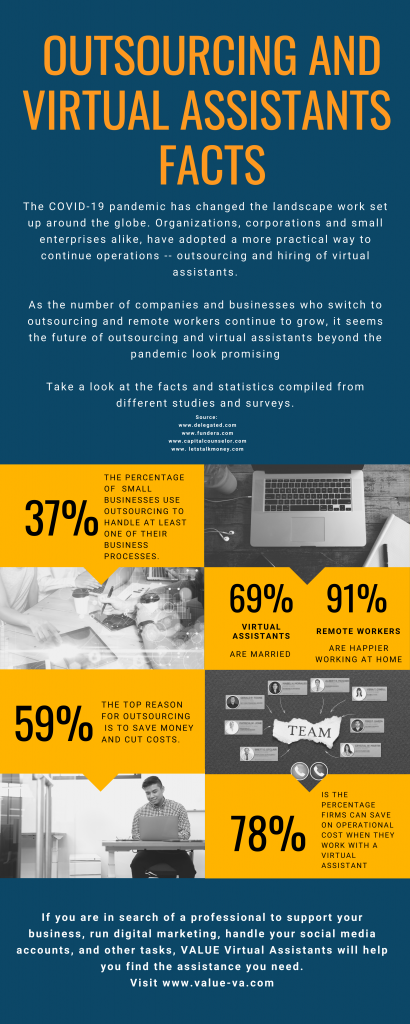 Because of the impact of COVID-19, many businesses have had to lay-off staff due to the exacerbating expenses that come with a large or even a small workforce. Many of these laid-off employees have taken up outsourcing as a method of making income which has seen a tremendous growth in the number of VA's on the freelancer marketplaces.
In addition, businesses have seen the value that comes with hiring a VA rather than re-employing staff due to the reduced costs to the business, increased productivity and the reduction in staff-related complications which often limit productivity in the workplace.
According to recent studies, 24% of small businesses globally outsource to increase efficiency and this has seen the global market for outsourced services at USD 85,6 billion in 2018. Prior to the COVID-19 outbreak, an Intuit report showed that in Britain, half of the workforce wanted to be working from home before 2020 and subsequent to the outbreak, this has become a reality that many do not want to turn back from.
Where does this leave business?
With many wanting to remain remote workers globally since the outbreak, companies are being forced to either conform or let their employees go. Those employees who have been laid off more often than not are turning to freelancing which in turn is seeing the VA industry grow. The benefit of this is that for businesses that are ready to outsource, their is significant benefits to outsourcing specific tasks or entire job-functions to a virtual assistant including:

Reduced office overheads due to smaller office requirements
Reduced employee facility costs
Reduced HR-related costs & productivity-loss
Savings of up to 70%
Improved productivity
Easy access to a host of needed skills
These benefits and the many others mean that VA's are here to stay, and post-COVID will be a big part of the new digital transformation that the world is going through and that businesses are being forced to adapt to.